Bonus Features
When the Protector Plus Voice Dialer is triggered by door or window sensor, motion detector panic button, it sounds a powerful 85dB siren, flashes lights, and calls 4 phone numbers – be it your own cell or work phone, your family, neighbors or friends. It then plays a "security alert message" (that you've recorded). If the first number doesn't answer, it phones the next, and so on – and it's not fooled by answering machines. Once someone is reached, they can listen in to your house directly through the Protector Plus Voice Dialer.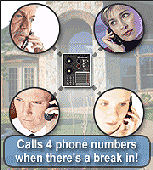 XCam2 COLOR Wireless Security Camera System
The incredible XCam2 Wireless Security Camera System provides home and business owners with the added security of reliable video surveillance.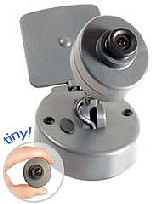 When motion is sensed your VCR automatically turns on and records the action, then turns off when no motion has been sensed. No wasting tape!